Maroney's Cleaners & Laundry, Inc.
For more than a century, Maroney's Cleaners & Laundry, Inc., has been Phoenix's premiere dry cleaning and laundry service. As a family-owned and -operated business, we've built a reputation for going above and beyond when taking care of your clothing, linens and other items.
Professional Dry Cleaning in Phoenix at Affordable Prices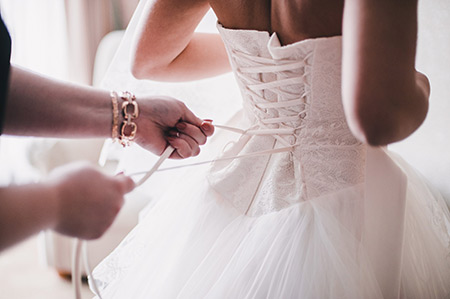 From the most delicate piece of formal attire, to your everyday wardrobe, Maroney's Cleaners & Laundry, Inc. is pleased to bring our customers comprehensive dry cleaning at reasonable prices. If you need a dry cleaner in Phoenix, AZ who you can trust with your favorite pieces, look no further than our highly trained, expertly seasoned staff! We will always take extra precautions with your clothing, linens and other fine items, to ensure you get them back in better condition than when you brought them to us. We even offer an eco-friendly and hypoallergenic full laundry service! With a staff on hand to answer all of your questions and concerns, you won't find a more knowledgeable dry cleaner anywhere else in Phoenix.
Our team of highly skilled and knowledgeable technicians specializes in a wide range of cleaning services, including dry cleaning, general laundry, spot removal, alterations, repairs, leather care, and wedding gowns and formal wear cleaning. When you do business with us, our dry cleaning in Phoenix, AZ will have your items looking brand new every time. The convenience of our customers is also a high priority for us, which is why Maroney's Cleaners & Laundry, Inc. can make drop-off and pick up a breeze with curbside pickup, drive-thru service and delivery. Take a look at just a few more reasons we're the premier destination for dry cleaning in Phoenix, AZ:
We can assess any repairs or cleanings to provide you with a free estimate on restoration for your clothing!
Our incomparable service has garnered us an A+ rating with the Better Business Bureau (BBB).
Our staff is bilingual. Se habla español!
We offer pick-up and delivery services.
We're associated with the Western States Dry Cleaners and Launderers Association, as well as the Dry-cleaning & Laundry Institute (DLI).

Quality Clothing Services
Our staff is ready to give you the service of a lifetime. Call or visit today to get superior dry cleaning or clothing repairs, from a staff dedicated to your satisfaction.
Contact Us
Areas Served
Phoenix, AZ
Scottsdale, AZ
Paradise Valley, AZ